HARBOUR, a DFSA-licensed wealth management firm, provides premium independent investment advisory and discretionary investment management services. Our globally-qualified team utilizes their expertise to deliver our clients with tailored solutions and access to market intelligence and research. We have built a team where the collective knowledge, experience and skills of our members are greater than the sum of their parts. We are committed to excellence and only work with agents and team members who meet our high standards.
Carlos Menezes Falcão
Chairman
Mr. Carlos Menezes Falcão graduated in Law in the University of Lisbon in 1973 and developed his law practice amongst several international
clients in the financial, insurance and oil sectors. In 1991 founded Títulos Lusitanos to provide executive consulting services and develop investment projects under the Portuguese Government's privatisation program. With a professional career of fifty years Mr. Menezes Falcão has intervened in several world class international transactions and investments all over the world and still holds the position of Chairman of the Board of Directors of several companies.
José Francisco Verdelho
Director
In 1989, Mr. José Francisco Verdelho graduated with a bachelor's in law from the University of Lisbon, and in 1990, he obtained the diploma of Advanced European Studies from the College of Europe in Bruges. Mr. Verdelho began his professional career in the international tax department at Ernst & Young and served as member of the legal staff in the Portuguese government. He lectured Law in several Universities. Since the mid 90's, Mr. Verdelho and Mr. Menezes Falcão have intervened in numerous international transactions and investments involving public and private entities across the world. Additionally, Mr. Verdelho holds senior management positions in several companies.
Andrew Steven Roy
Director
Mr. Andrew Steven Roy graduated from the Institute of Chartered Accountants in England and Wales, of which he has been a member for more than 40 years. During his career, Mr. Roy was a Principal in several accounting and audit companies, namely in Bennet Roy & Co, Isle of Man, an accountancy public practice that in 2005 became Baker Tilly Isle of Man. Mr. Roy remained a principal in Baker Tilly Isle of Man until his retirement in 2018.
Currently, Mr. Roy holds a board position in some of the group companies. With a background in audit and expertise in corporate governance, he has gained wide experience of the business world at a senior level.
Baasab Deyb
Director
Mr. Deyb is a Chartered Accountant and carries more than 25 years of professional work experience. He has served several entities in the Financial Services industry including Private Equity, Wealth Managers, Broker Dealers, Funds and Fund Managers, Insurance and Reinsurance companies and brokers, Money Service Providers and Money Exchanges and in Fintech Financial Services- Robotic-Advisory, Fractional Real Estate, Crypto Funds etc. He is also a Registered Audit Principal with DFSA and ADGM-FSRA. He is associated with HARBOUR from its incorporation as a regulated company.
Alexandra Alves Gaspar
Chief Executive Officer

Alexandra has over 20 years of professional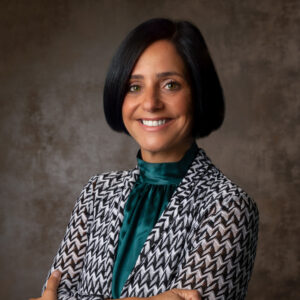 experience, consistently balancing commercial acumen, corporate governance, and controls with achieving results for financial service providers and their clients. Prior to joining HARBOUR, Alexandra held different positions in Espirito Santo Bank Group in Portugal, Spain, and Dubai. Alexandra holds a Degree in Law, and Postgraduate Degrees in International Law and Business & Financial Markets.
Oleg Falikowitsch
Chief Operating Officer
Oleg is responsible for operations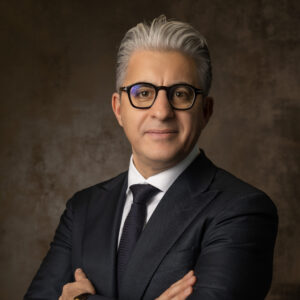 managment at HARBOUR and Blackfort Capital AG (FINMA regulated Swiss firm). Oleg has extensive global experience in portfolio management, investment advisory and operations focused work. He previously held several senior positions at UBS, and in his last role at the bank served as Head of UBS Representative Office in Eastern Europe. Additionally, Oleg has broad experience in structuring and implementing aircraft, yacht and real estate financing. Prior to co-founding Blackfort Capital in 2017, Oleg has been a Partner at Sound Capital, Zurich. Oleg is a graduate of University of Applied Science from Zurich.
Nora Roms
Chief Compliance Officer and MLRO
Nora joined HARBOUR in 2016. Initially,
Nora was responsible for coordinating all operational activities of the Firm and supported the commercial team, while simultaneously acting as Deputy to the previous CO and MLRO. As of 2022 Nora overtook the role of Compliance Officer and MLRO. Nora holds a Business Degree from Westminster University in London and an MBA from Wollongong University in Dubai. Nora successfully completed a certification on Global Financial Compliance by the Chartered Institute for Securities & Investments (CISI).
Ana Paula Santos
Chief Financial and Risk Officer
Ana Paula started her career as a member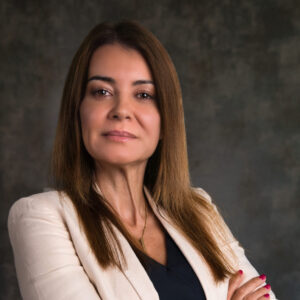 of Deloitte & Touche's Financial Audit team after earning a BA in Business from ISG, Business & Economics School, Lisbon, in 1996. She has also worked as Financial Controller and Head of Finance, Administration and Human Resources and has dealt with AML related aspects in cooperation with the compliance team. Ana Paula has been with HARBOUR since the beginning of the Firms activities, first as a Chief Operations Officer and as of 2022, as Chief Financial and Risk Officer.
Yaroslav Khudorozhkov
Head of Business Development

Yaroslav is Head of Business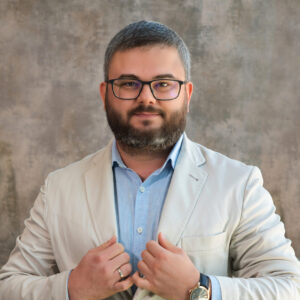 Development at HARBOUR, co-founder of VAX Capital AG and an Independent Partner of Blackfort Capital AG in Switzerland. He brings 14 years of investment and management experience to the Firm, having previously worked for Alfa Group Company (one of the biggest Eastern Europe Financial Groups). Yaroslav has a specific interest in finding investment solutions during market imbalances as well as defining and implementing investment product policy and strategies.
Anastasia Voropaeva
Senior Relationship Manager & Investment Advisor

Anastasia is an experienced private banker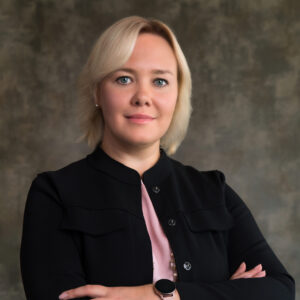 with a demonstrated 15-year history in Swiss Wealth Management. Prior to joining HARBOUR, Anastasia worked in UBS Moscow Advisory Office as a Client Advisor and Investment Advisor. Among her roles, she serviced high-net-worth and ultra-high-net-worth Clients from CIS countries and supported them in building investment portfolios to meet their long-term financial goals, preserve and grow their wealth. Anastasia holds a degree in Global Economics.
Viacheslav Zavialov
Senior Relationship Manager & Investment Advisor

Viacheslav began his investment career in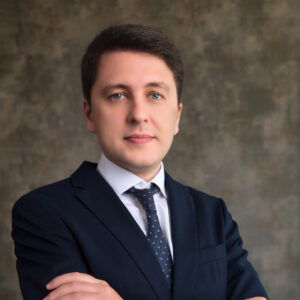 2010. He was an Associate Vice President at Citibank for 7 years. Before joining HARBOUR, Viacheslav worked at UBS for over 2 years as Client advisor, providing tailored made wealth management solutions for individuals and their families. Viacheslav has a Graduate Diploma in Economics, with a specialisation in Finance and Credit.
Evgeniia Klopotovskaya
Senior Relationship Manager

Evgeniia is a professional wealth manager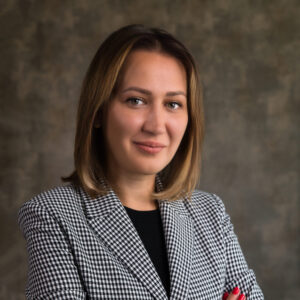 with over 15 years of banking experience at top tier Swiss banks including UBS and Credit Suisse. Evgeniia has been a longstanding financial advisor to entrepreneurs, industry leaders and their families supporting them to achieve their financial goals and ensure a legacy, being able to cover all bank related questions including investments, lending, wealth planning and next generation issues. Evgeniia graduated from the Faculty of Economics at Moscow State Institute of International Relations (MGIMO University), Russia.
Eleonora Kochenova
Senior Relationship Manager

Eleonora has over 15 years of experience in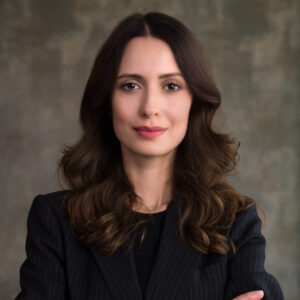 banking, having worked in Private Banking in one of the largest Eastern European Banks before joining HARBOUR. During her career she has also worked with a Swiss based investment corporation, dealing with all types of investment assets. Eleonora holds a degree in Global Economy from Kuban State University, Russia.
Ines Menendez
Senior Office Manager

Ines joined HARBOUR in 2018 and has an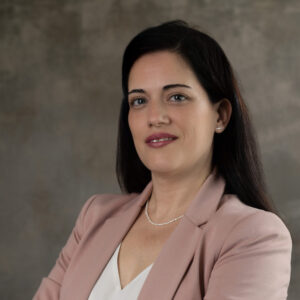 extensive work background in Communications and Hospitality, with a wide experience in the development and organisation of political, economic, and corporate events, in Madrid, London and Dubai. Ines earned a BA in Business Administration from ESERP Business School in Madrid in 2001 as well as a Diploma in Business Administration and Tourist Activities with a Postgraduate in Hospitality Marketing earned in 2004. She is also an Expert in International Public Relations by the Complutense University in Madrid.
Disclaimers & Disclosures
The information herein contained, including any terms and conditions presented (the information) has been prepared and distributed by Harbour Wealth Management (HWM) and is directed at Clients (non-retails costumers) who qualified as either professional Clients (as defined in DFSA's rule book, glossary module ("GLO") or Market Counterparties (cf.GLO) enacted by Dubai Financial Services Authority ('DFSA'). This document is being furnished to the intended recipient solely for information purposes. Any investments carry its own risks; the investor must be aware of the risks posed by an investment (Cf. GLO) and is fully responsible for the risks incurred. The information is not and cannot be understood as impartial investment research. HWM does not guarantee the accuracy or completeness of the information and the opinions expressed herein are HWM's opinions at the moment they are conveyed only and are subject to change without prior notice. This document cannot be reproduced, in whole or in part, in any form or by any means without HWM's specific authorization and any distribution of the information on behalf of HWM is strictly prohibited. Neither this document nor any copy hereof may be sent or taken or transmitted into or distributed, directly, or indirectly, in any jurisdiction other then Dubai International Financial Centre. Any failure to comply with this restriction may constitute a violation of the laws of the jurisdiction where the document is being redistributed. This document does not constitute or form part of, and should not be construed as, any offer for sale or subscription of or solicitation of or invitation to make any offer to purchase or subscribe for any financial products or services and neither this document nor any part of it shall form the basis of or be relied on in connection with or act as an inducement to enter into any contract or commitment whatsoever. HWM does not accept any kind of liability for losses or damages which may arise from the use of this document or its contents nor for the unlawful reproduction and/or redistribution of the same. HWM is dully licensed and Regulated by the DFSA and is 100% owned by AFM INTERNATIONAL, a company with registered address at Level 3, Sky Parks Business Centre, Malta International Airport, Luqa, Malta.